"The Chosen" Interactive Bible Study
March 29 @ 6:30 pm

-

8:00 pm

GMT-0400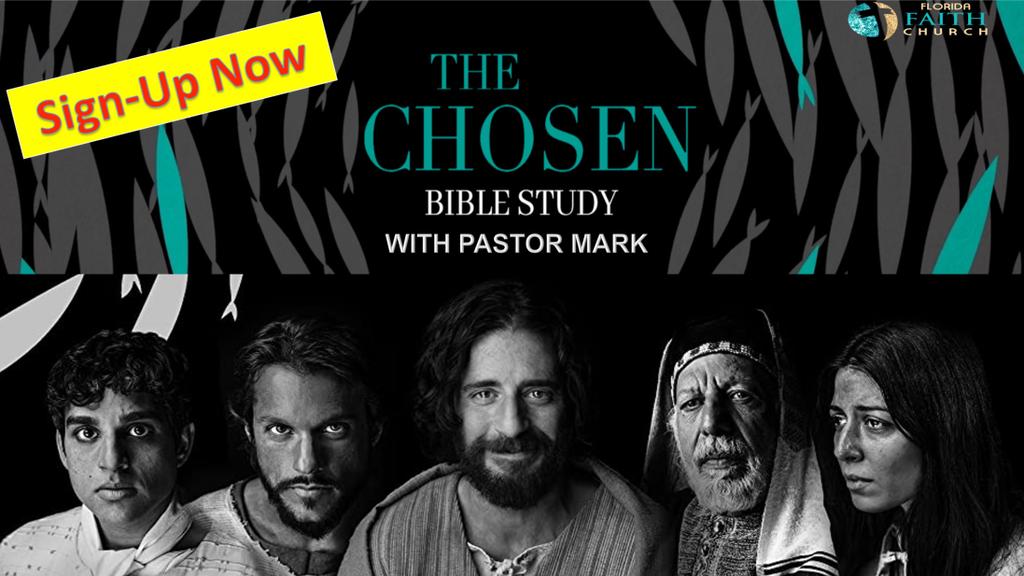 We're EXCITED!!…Sign up today & join us on Wednesdays, as we continue "The Chosen" interactive Bible Study. Dr. Van Dorn (Pastor Marcos) will lead and dive into what it *actually* means to be Chosen!
To answer that question, we're going Old school—Testament that is—which leads us back to the New. Which always leads us directly to Jesus. Being chosen by Jesus has beautiful and far-reaching implications—although it says even more about the Chooser than the choosees. We are loved because He's love. We are saved because He's merciful. We belong to the family of God because Jesus invites us, making the Bible and all its promises as true for us today as it was for God's chosen nation. Register today: ["The Chosen" Interactive Bible Study](https://the-chosen-interactive-bible-study-florida-faith-church.pushpayevents.com/booking/attendees/new)
This event is FREE! If you feel led, please feel free to make an online donation to help with costs to of administration, create study guides and events and keep this ministry open to all who would like to grow deeper in their faith. Together we can continue to build the Kingdom of God and usher in Heaven on earth! [Bible Study Donation](https://pushpay.com/g/floridafaithchurch?src=hpp)
Please contact [Info@floridafaithchurch.com](https://floridafaithchurch.com/contact/) to RSVP.